About the Hearing Voices Series
Books in the Hearing Voices Series are not about paranormal powers, or fantasy or magic realism.

These three fictional pieces are taken from the real world, the scientific world, and South Florida's cultural landscape — except my theory about slippers — voices one hears in their head that live on the neuronal roads and in the vast, unknown spandrels of the brain.

The reader does not have to believe in slippers . . . but I do.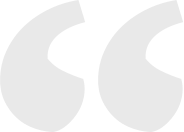 Reviews
The second volume in Mr. Porter's The Hearing Voices Series, is not like anything else I've come across in my many decades of avid book reading. Really! The author provides a truly original voice, a distinctive cast of characters, and an East-Central to Southern Florida landscape that sweeps upward from norther Palm Beach County, touching Wellington, Stuart, Belle Glade, and perhaps Mr. Porter's home town of Loxahatchee.
"Shallcross is a brave and witty piece of fiction."
KIRKUS REVIEWS
"Another beautifully original, striking, and poetic novel."
BLUEINK REVIEWS